Things to Know When Choosing an Auto Insurance Company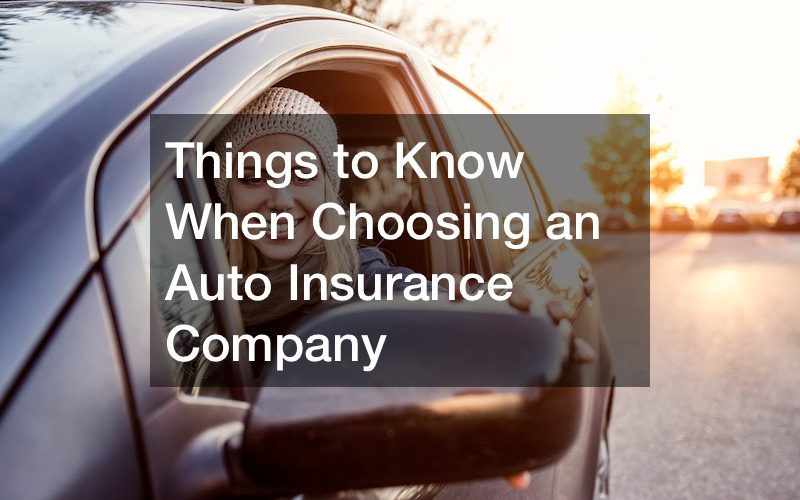 When choosing an auto insurance company, you must consider several important factors. Here are a few key things to know before making your decision:
Companies offer varying levels of coverage and additional policy options. It's essential to assess your needs and determine the type and amount of coverage you require.
Consider liability coverage, comprehensive coverage, collision coverage, and uninsured/underinsured motorist coverage.
Select a financially stable insurance company with a strong reputation for handling claims efficiently. Research the company's financial ratings from independent rating agencies to gauge its stability and ability to meet its financial obligations. This information can provide insight into their long-term viability and commitment to their policyholders.
Look for an insurance company with a reputation for excellent customer service and a smooth claims process. Read reviews and check customer satisfaction ratings to understand how the company treats its customers. A responsive and efficient claims process can make a significant difference when you need to file a claim.
Compare the pricing and discounts offered by different insurance companies. Some insurers offer discounts for factors such as a safe driving record, multiple policies, or vehicle safety features. Get quotes from multiple companies to ensure the best coverage at the best price.
Research the reputation of the auto insurance company you are considering. Look for reviews and feedback from other policyholders to get a sense of their experiences with the company.
.